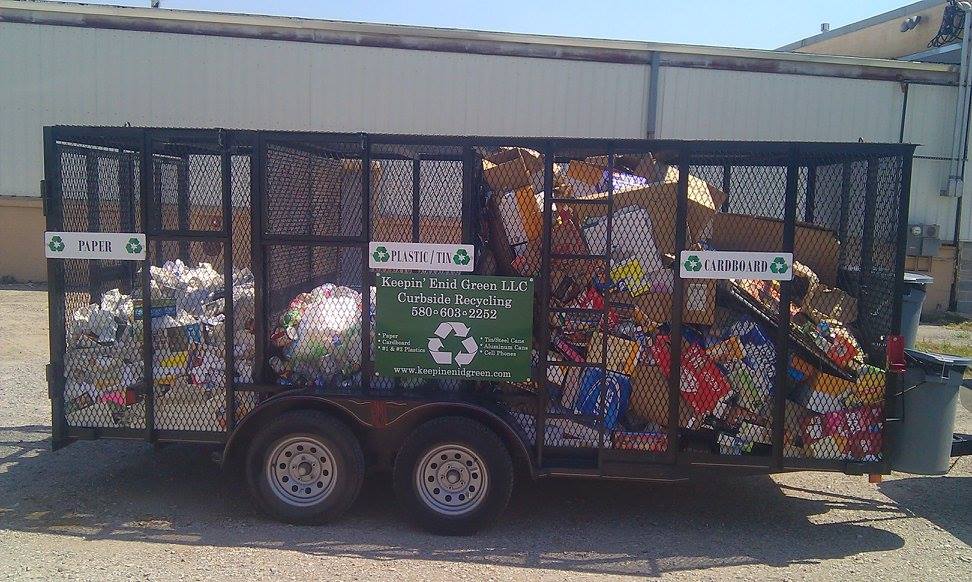 Our Approach
Keepin' Enid Green (KEG) uses a business model that is different than other recycling companies.
Citywide, mandatory recycling does not always work. Though recycling is incredibly important, it should be done on a voluntary basis. Those who wish to recycle will eliminate contaminants thereby keeping costs down and improving the material stream.
KEG is a private collection service. We provide this fee-based service as a means to encourage recycling by making it easy and convenient.
All collected materials are donated to the City of Enid and Supported Community Lifestyles/DocuGUARD, a company that employs people with developmental disabilities. They, in turn, sell these materials to bring in revenues to provide more jobs in Enid. Supported Community Lifestyles employees earn at least minimum wage to sort and process the recyclable materials. Supported Community Lifestyles annual client worker payroll is over $500,000 annually, all of which is spent in our community.
Recycling in Enid helps the longevity of our natural resources while providing job opportunities and higher wages to fellow Enid citizens!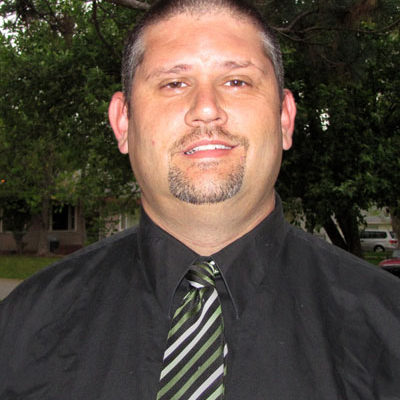 Chris Feeney
Owner/Operator
Chris is the owner of Keepin' Enid Green LLC and Vocational Director for Supported Community Lifestyles.  He is currently a graduate student in an accredited MBA program. Supported Community Lifestyles provides jobs for over 150 people with developmental disabilities in Enid, Ponca City, Stillwater, and Tulsa. Chris directs programs in these areas including confidential shredding, recyling, janitorial crews, contract labor and assembly, an antique store, coffee shop, detail shop, used bookstore, and numerous other ventures.
Chris serves on the board of the Oklahoma Recycling Association.